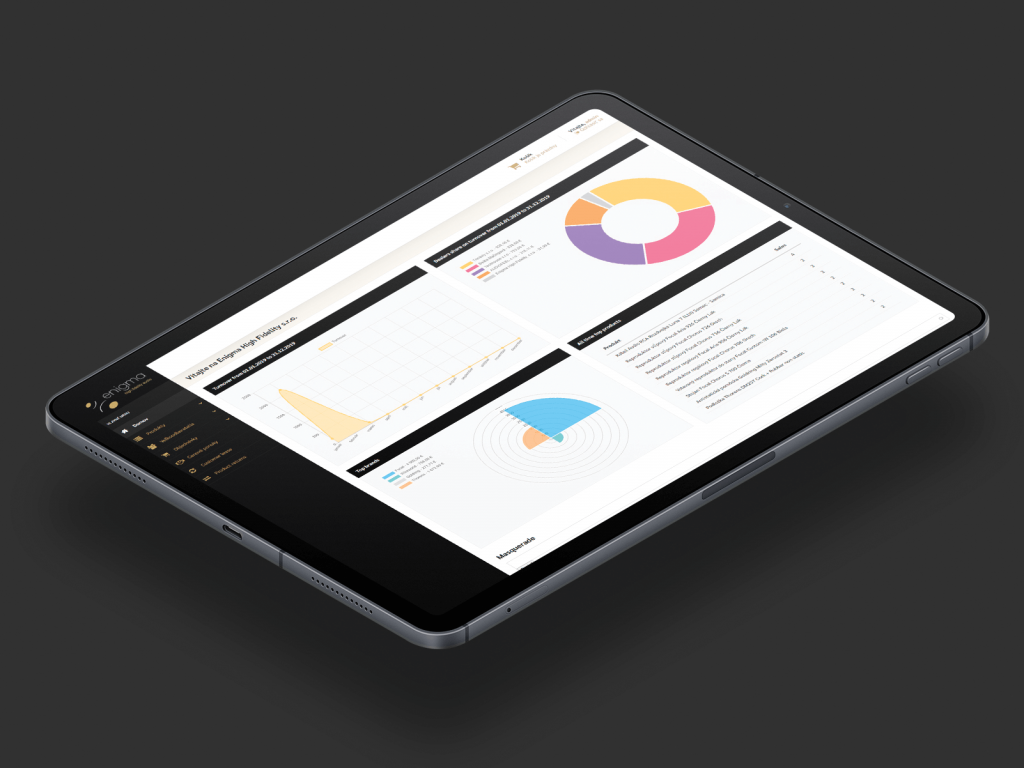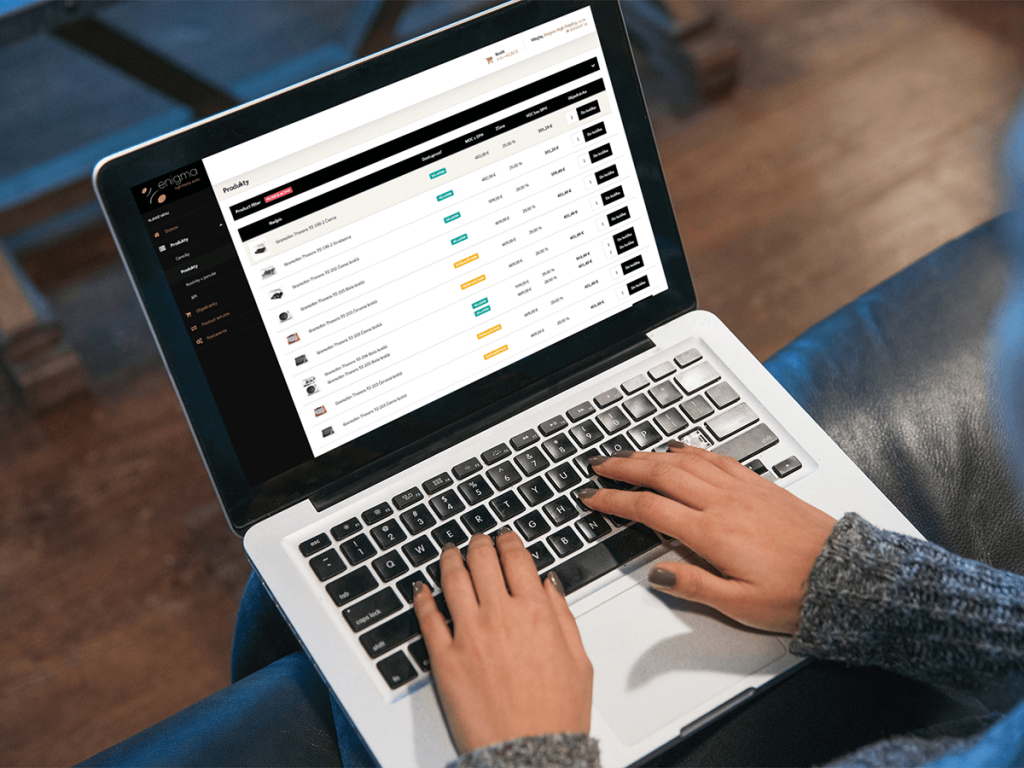 Project overview
We have helped to simplify the process of B2B selling for Enigma High Fidelity, s.r.o. by implementing a custom B2B solution. Their dealers can now easily order products from the company's portfolio and have access to the latest pricing information and the number of items in stock. The solution also offers an API interface which dealers can use to import the product portfolio into their ecommerce sites.
Our solution provides several intelligent features. When there is a change in the product portfolio, our solution automatically collects this data (e.g. a product goes out of production, the introduction of a new colour variant, changes in pricing, etc.) and periodically mails it out to the individual dealers on a weekly basis. This way, every dealer doing business with the company always has all the important information at their disposal.
The solution also enables to order goods directly from the manufacturer. For this purpose, we have integrated a feature that reminds the one ordering the goods about all the products that have been previously reserved for company's customers. Furthermore, when the ordered goods arrive and the individual products are again in stock, the user is reminded to contact the customer for whom the specific product has been reserved by showing their contact details.
A successful business must quickly react to the needs of their customers. For this purpose, we have built a simple to use and intuitive process for generating price offers which can be exported into beautifully looking PDF files. The integrated statistics module tracks the company's revenue month-by-month, shows the popularity of individual products and ranks the dealers based on their performance. In the end, it is a great tool in helping the company make better business decisions.
See how our solution B2B can help your company too.
Since this solution works as the company's intranet, it cannot be viewed online.
Services
Dizajn, Riešenia na mieru,