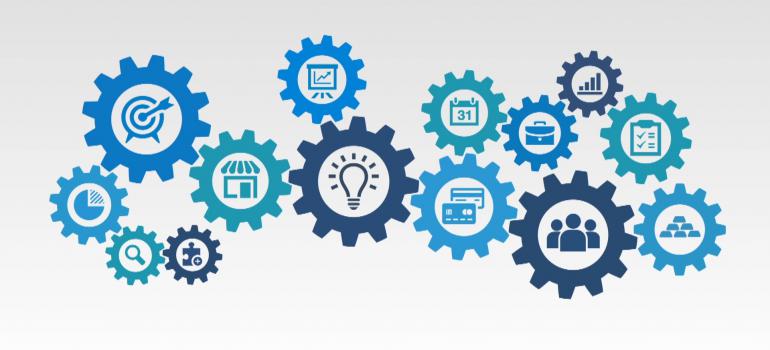 03.05.2019
Nowadays, you can easily create a website on your own using of the many available tools on the internet. The affordability of these solutions is often tempting, and it initially looks like a sustainable great solution for your business needs. Later, however, customers of these online services often run into problems with their subscription which does not allow them to do everything they have initially had in mind. Moving to a more advanced program often costs much money and gives you a ton of unnecessary functionalities that does not help you in any meaningful way.
The final cost of your website
Most often, services that let you create a website on your own offer some sort of subscription with a free-to-use option with minimal functionality. Just sign up and you can start creating. Sounds great, right? At least until you find out that your free subscription program does not even let you to have your own domain, e.g. yourcompany.com. Instead, you are left with something like http://ourgreattool.com/yourcompany. Do you really think that this way you will give your customers the impression of being a serious company? Paid subscriptions often cost a lot of money and you are still only renting your website until the company decides to go out of business. Should such a case happen, you will need a completely new website, a new domain, your customers will be confused, and business will be negatively affected by this situation.
Effectiveness
Although the development process of a website might look simple from the outside, every successful website project has a team of skilled developers putting in their knowledge. Usually, we spend hours on inventing the most creative ways to engage your prospective customers, we test different technology stacks in order to determine the best one for your specific solution. If you or your company does not have any experience with web development and you do not follow the latest trends, you will only waster your valuable time that could be better utilized in developing your business.
Design
Design sells the product. Therefore, your corporate website should look modern and professional. It should reflect your company's philosophy in a way that attracts the attention of your customers. While online tools for creating websites offer you a wide selection of different templates, the customization options are often far from limitless. Most often, they only let you change the colour scheme or an image here and there. Your business is unique and so should be your corporate website. You do not want it to look like the hundreds of other generic websites. We will help you with a website design that is unique and provides an unforgettable user experience.
Performance and optimization
Website creation tools are mostly created for a wide range of clients running different businesses. They are full of functionalities that look great on paper. However, after a very short period of being a user of these tools, you will notice that you either do not use half of the functionalities available or they are not built in a way that might be beneficial for your business. For this reason, such services cannot guarantee that your website is optimized in the best way possible. If you think your website should load faster or you need to track certain events in order to get a better insight on how people are using your website, let us know. We can do a technical audit of your site and give you tips on how to optimize it in order to be more visible in the search results.
Support
If you experience problems on a site created using an online service, you must often search the provider's FAQ section and hope that it will contain a solution to your problem. Some providers even provide video tutorials with workarounds to the most common problems users experience. With us can rely on the fact that there always is a person that knows the specifics of your solution and who is ready to help you fix a problem quickly.